I gotta admit that when we saw how awesome these tall planters turned out that I got weirdly possessive and didn't want to share the plans.  I think it has to do with the fact that other people online are always claiming "HEY THAT's MINE!" and trying to copyright weird things and getting up in arms if designs are similar….I'm looking at you Taylor Swift….and then I got my panties untwisted and realized that dude, we are on the internet to SHARE.  So that is what I am doing….sharing.  And I hope you are inspired to build these at home because they are pretty darn awesome.
Also…this is your sneak peek for the big deck reveal that is happening tomorrow here and on the Home Depot blog.  (ahhhhhh!!!!!)
First, here is your very fancy cut list….the measurements for the boards is the top measurement….so you can assume that for the first board it is 16 3/4″ long at the top and it is cut to be 16″ at the bottom.
For the lumber, we used some scrap 2×2's (we could have used the scraps from the other lumber) and then for each planter, we bought 8 dog ear pickets at $1.58 each (total $12.64).
You will also need a square plastic planter.  The one that fits these plans is just under $8 and is 15in square 24 QT pot that says Dynamic Design on the bottom.  Make sure you use your coupons for competitors (Home Depot matches competitor coupons!)….we got an additional 10% off and it makes our total $18.55 per planter (does not include stain that we already had and screws/glue and tools).  That is definitely a price I can get behind!
Okay…so since we were trying to figure out how to build these, I will just share that you want to line up your boards on the ground and pretend that you will cut out each side.  We made the first side and figured it all out for you but it is still helpful to lay it all out.  My recommendation is to lay out the boards, mark the 16 3/4″ at the top of the top board and then mark 11 1/4″ at the bottom of the bottom board and draw straight lines connecting the ends of the two lines.
We cut each one separately and when we lined them up on the miter saw, we found out the angles.
It was a slight 3.5 degree angle for each end.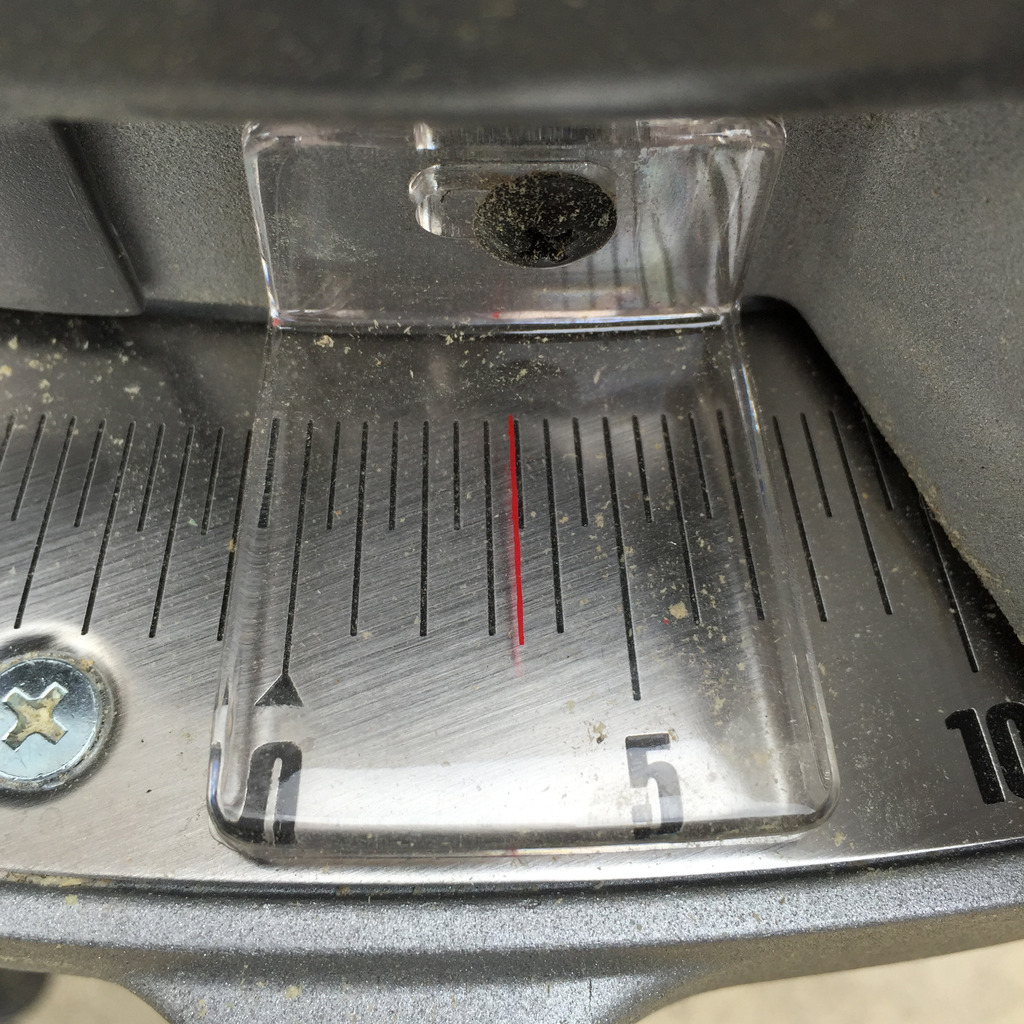 Okay…so go ahead and cut your boards and make sure the boards for all four sides are equal.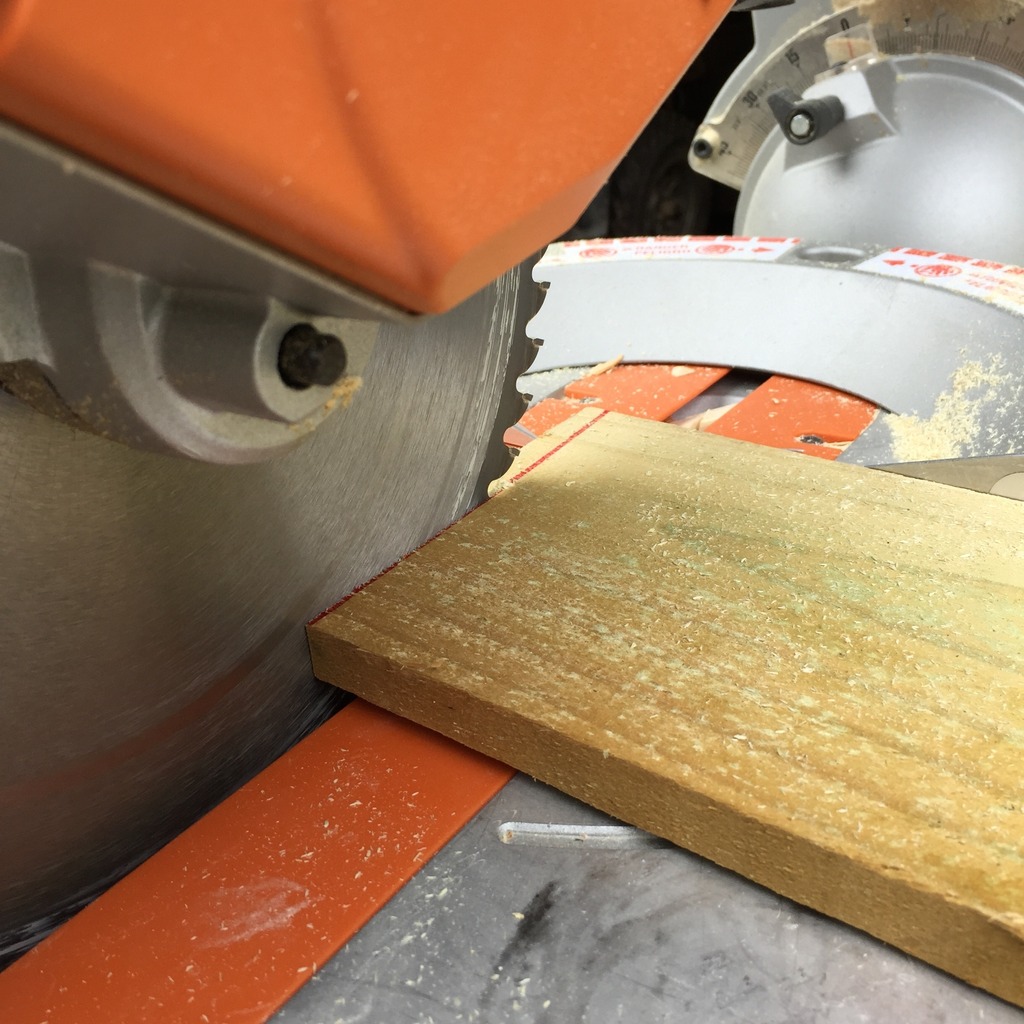 Next you will build the stackable squares.  You will need wood glue and a brad nailer.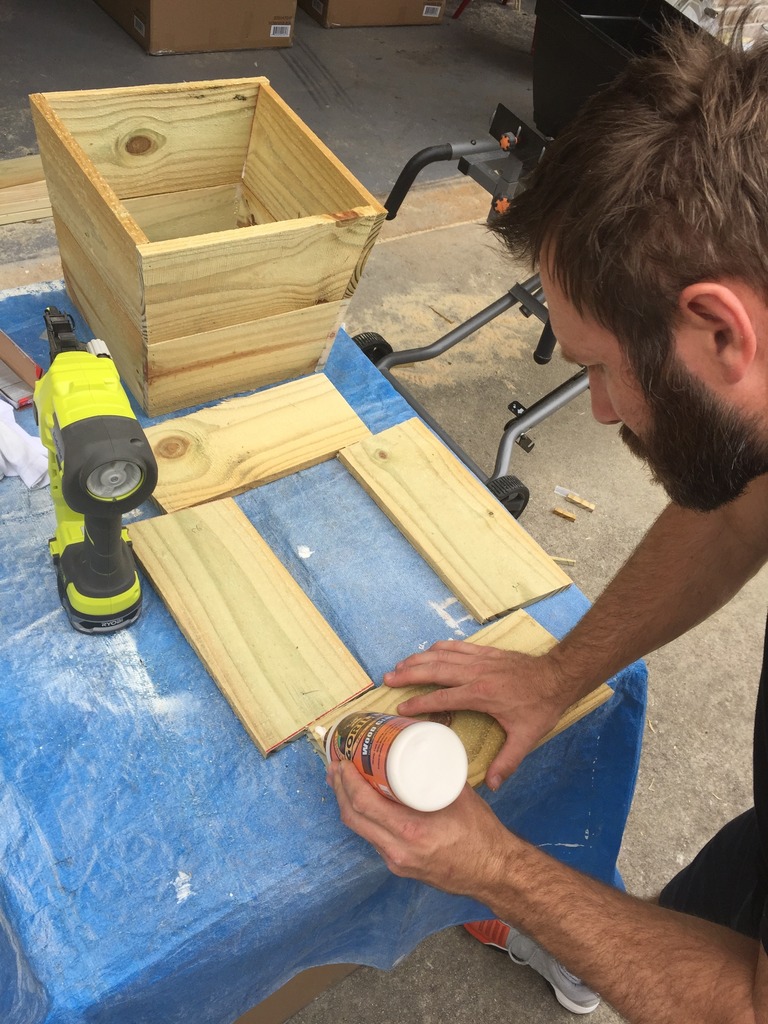 Glue goes on the edges and then use a brad nailer to put the picket squares together.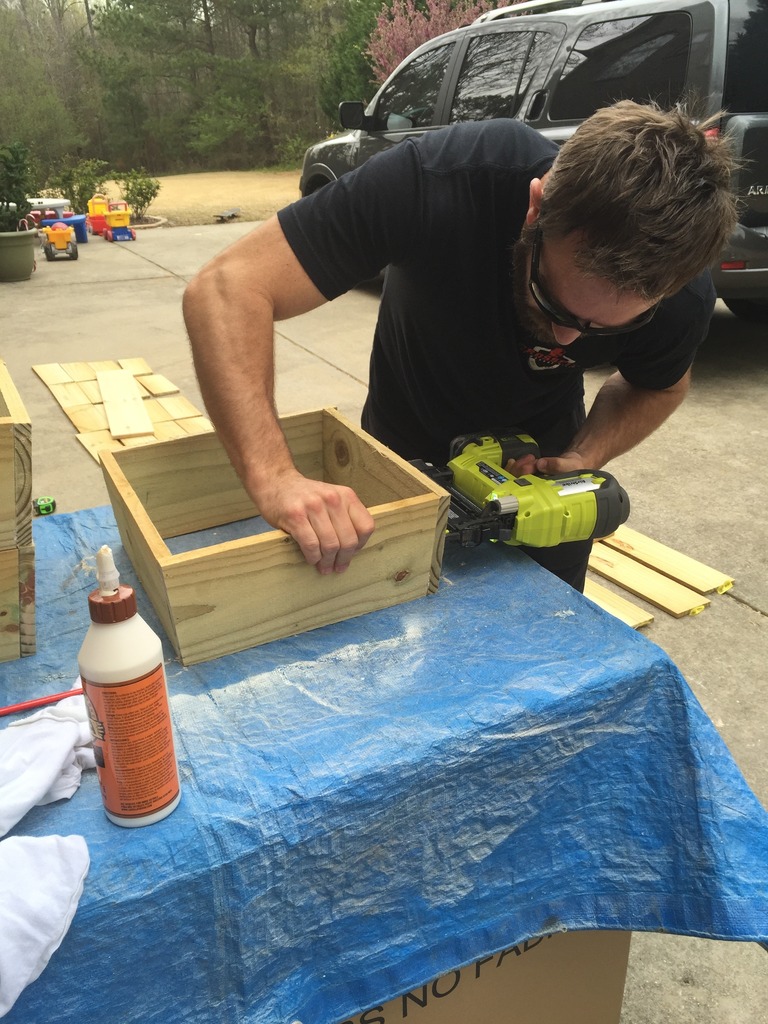 Note that the sides are all the same length so that in order to get a equal sided square, you have to do the overlap, underlap assembly.  For each board, one side overlaps it's neighbor and one side underlaps it.
Once you have your first few squares built, the assembly should be FAST.
Here it is with all six stackable squares.  Next you will need to rip a few of the pickets to the right size and cut them down to fit the length of the planter.
Add some glue on the back of those outer pieces as well.  These are what holds the squares together.
Then brad nail that in place.  The thinner outer pieces will go on two opposite sides and the fatter outer pieces will go on the other sides and overlap the thin pieces.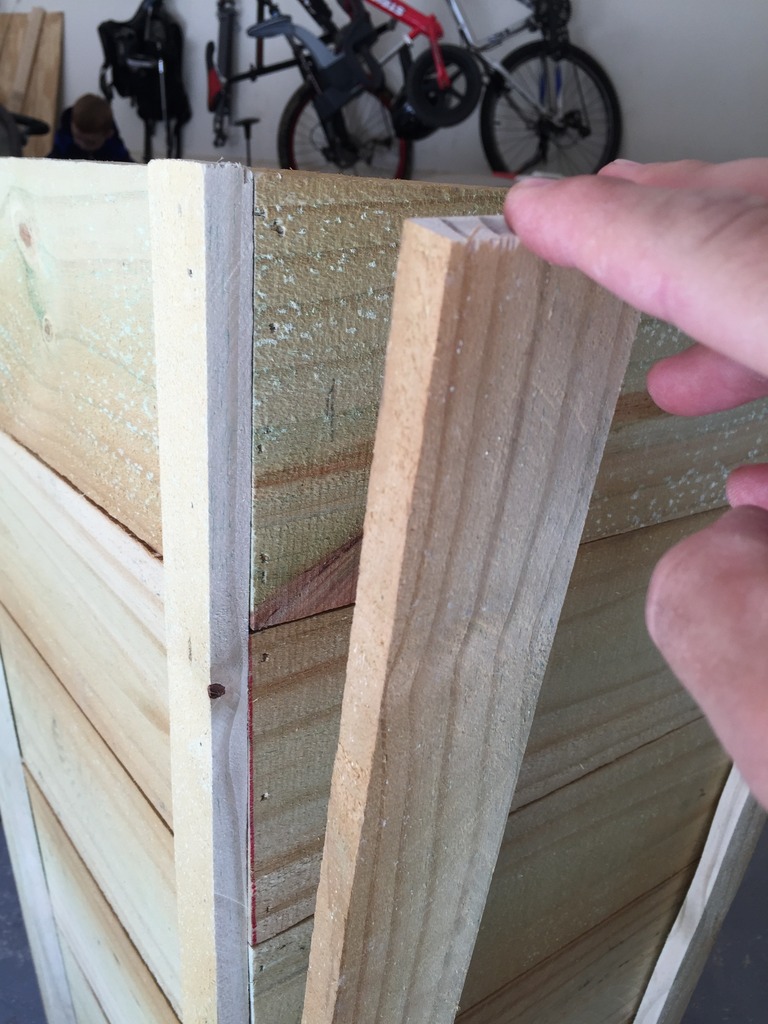 Jeremy was concerned that the outer pieces might warp or something so he clamped them all together and then drove in a couple screws from behind.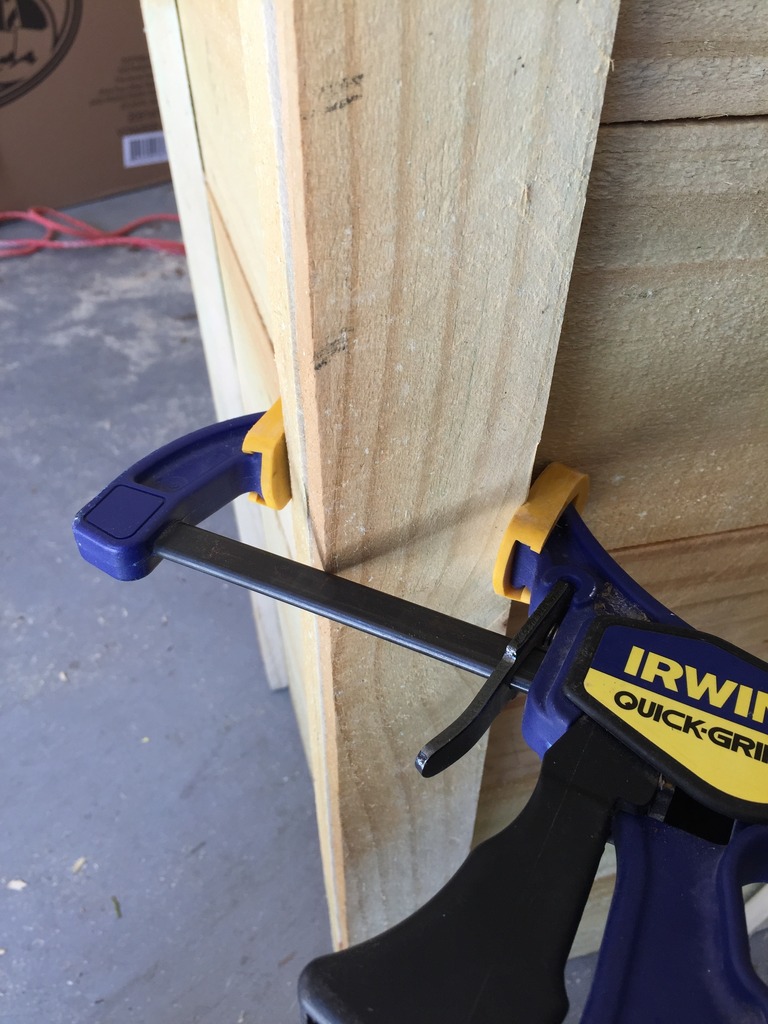 It was at an angle so that he could make sure it was secure.
So this is what it looks like from the outside….see those fat outer pieces overlapping?
And this is the side with the thin outer pieces….more seams so it would be the sides.  If you were really into wood working, you could miter the sides all the way down on both pieces and create a mitered corner but that wasn't worth the time or energy for us.
Inside the box are the supports for the pot.  Filling up this entire planter would be a complete waste of money and materials….but popping in a box and having it rest on the supports is the perfect solution.  It is easier to move this way too.  We didn't even screw in the 2×2's…just let them rest on the sides.
The planter box goes in next and the lip of the box rests on the planter supports.  It will recess about 1 1/2″ from the top leaving the perfect amount of room for plants!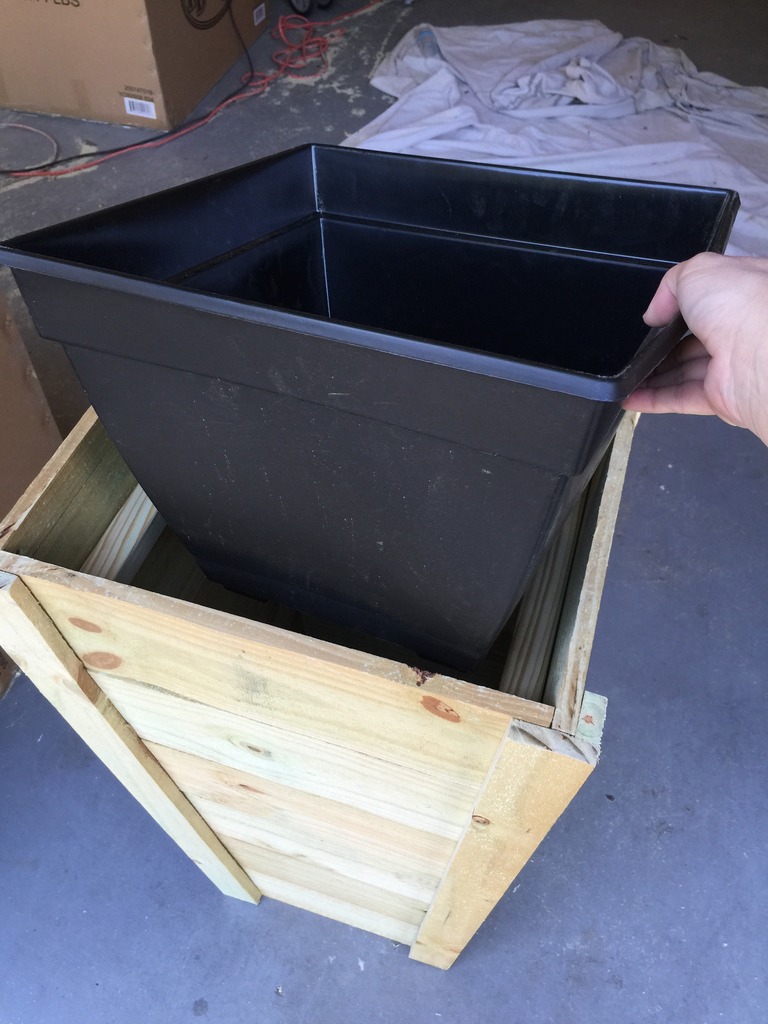 The wood planter isn't actually the planter at all…it's more like a sleeve that holds the pot up.  Smart, eh?!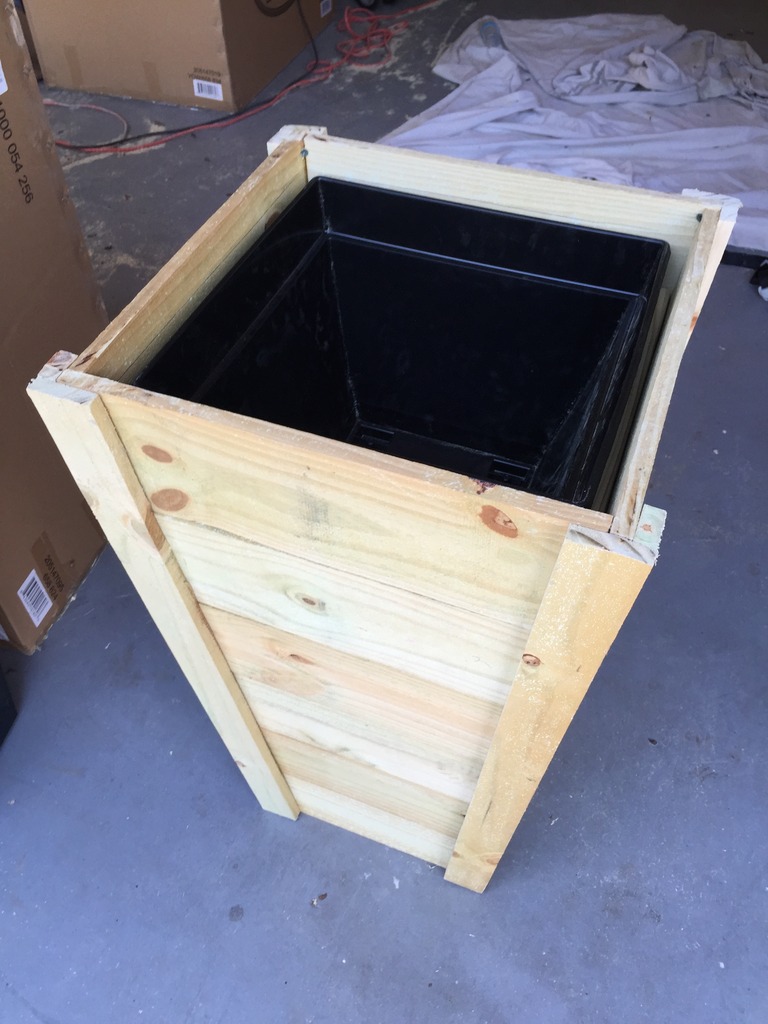 Here they are when the plant is inside.  After you build it, just sand it down with 80-120 grit, wipe with a damp cloth and then you are ready for stain.  I used Rust-Oleum's Weathered Gray (it looks more gray blue than a pure gray).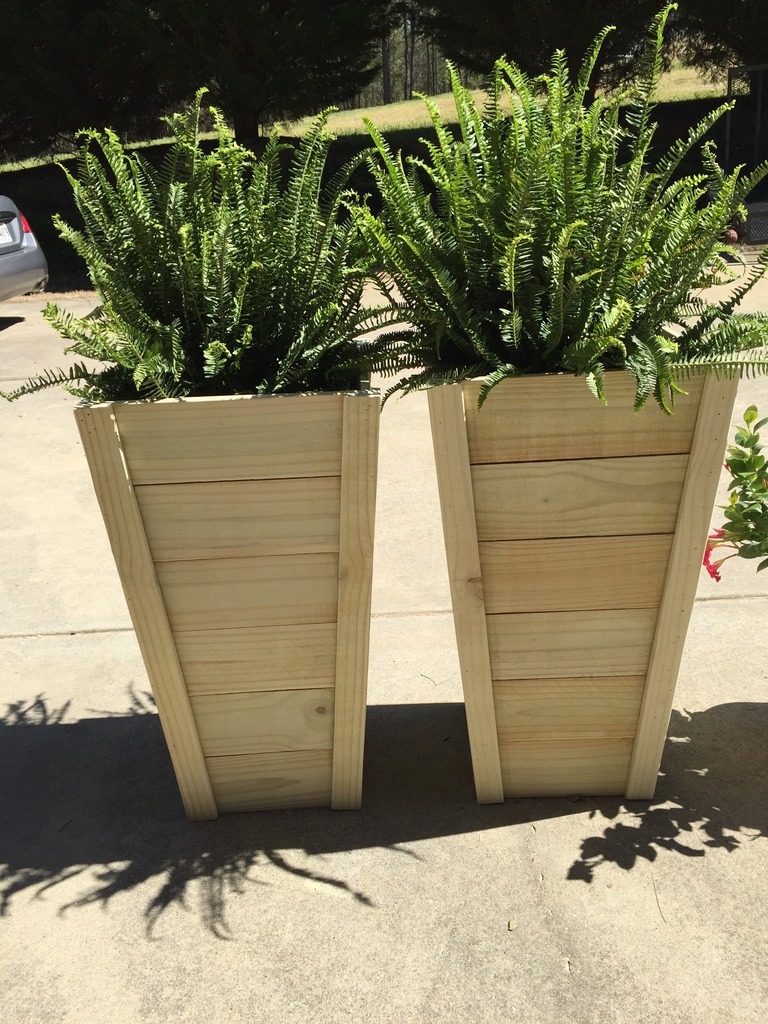 I haven't decided if I want these to be weathered even more or if I should preserve the finish with a spar urethane.  I guess I'll decide that soon.  Either way, I love the way they turned out.  They are simple and stately but not too traditional.
Now who is ready to see more patio!?   (I gotta admit, I am raising my own hand!)  I am so excited to share it with you and if this rainy weather would go away, I would actually get to enjoy it!  ha!  Now while you wait, go get some fence pickets and build some planters….they really are the perfect Mother's Day gift.
And for more of the Deck Diaries – check out these old links…..
Pressure Washing (with a time lapse!)
Update : Looking for more info on something you see in our house?  We have a Shop the Bower House page with paint colors and links to accessories, furniture and decor!