Disclaimer – This is a sponsored post brought to you by KiwiCo. All opinions are 100% my own.
This year we decided to do a photoshoot with Santa. We were ready to go. Pajamas were on. The hair was combed. And each child was prepped with "Make sure you know what is your number one thing on your list for Santa!". One of my sweet, innocent children loudly announced "I am asking for a baby goat! It's the only thing I want!" Of course, I knew that a baby goat WOULD NOT be under our tree this year….so I tried to guide him to ask for something else……anything else. To which he said "I already have everything". Cue the alligator tears.
That very day our newest crates arrived from KiwiCo and his tears were turned into bursts of joy. This was the gift.
The gift that gives us time. The gift that gives us silence (it might be weird but our kids are literally silent as they put their engineering and problem-solving activities together). The gift of joy. And this year we asked for activities for the kids from grandparents – and the KiwiCo subscription would fit the bill and fill their stockings with utter happiness. It literally is the gift that keeps giving!
For those new to the show, KiwiCo was created to challenge kids and adults to create, build, think, and LOVE the progress of learning. Honestly – it is like joy in a box! We have done them for years now and the kids absolutely love every single one. They are for all ages, and you can do a subscription for as low as $17.50 a month with free shipping in the US. There is also an option for shopping for individual crates on their webpage. We have done them since 2014 and there is nothing my kids like more than seeing a new KiwiCo crate in the kitchen.
Yes, that is baby William flipping out over his first crate seven years ago!
The most exciting thing is they now have a crate for kids who love to create in the kitchen.
The Yummy Crate is one of their newest additions and my kids had a BLAST creating their own food.
The ingredients are not included in the crate which means we could modify it to our diet and our favorite items.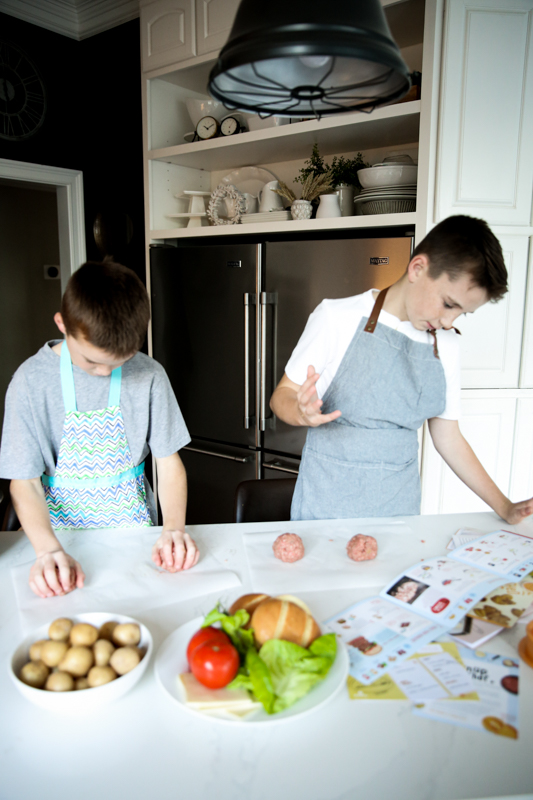 The boys got the Smashed Potatoes and the Browned Burger which was labeled as "the best burger everrrrr". They even cooked it and everything!
Will now thinks he is ready for college since he can cook his own meat 🙂
If you are looking for the ultimate Christmas gift for your own family member, then this is the way to go! I can not recommend it enough. Head on over to their site and check out all the fun activities that they can be creating.
And right now is the time to order so you can get it by the Christmas! You need to just MOVE FAST on this fun! It's WELL WORTH IT to have them make the holiday season last all.year.long.