Ever look at a room and think, my goodness, an animal could be living in here and I would never see it…yes…it's that dark.
I felt that way about the office.
But after we sprayed it, it seemed that the true culprit wasn't necessarily the deficiency in lighting…
although that definitely plays a role during the nighttime…
the menace in this space was the paint colors.
You see, after we sprayed it white, it was literally the brightest room in the house.  The light poured in from the two windows and reflected back with the white wainscoting.  All that to say – I told Jeremy that I didn't need a whole lotta lighting in here…maybe a small girly overhead light and a couple task lights.
He got to work removing the uber-classy and probably really expensive old single bulb lightfixture.
Enter my use-it-or-lose-it attitude.
I hate buying new things….don't get me wrong – I LOVE BUYING NEW THINGS…but I also hate it, especially when I have perfectly good and lovely items in our house waiting to be used.  like, this capiz light fixture from my old dressing room…
Even though it doesn't put off much light, I am convinced that this office is the perfect spot for it and Jer got to installing it for me faster than I can say – Capiz PLEASE!
Now it hangs proudly overhead….
I love that it looks dark because every space needs little depth, right?  correct answer – yes.
And I also love that it was FREE!
and it's feminine – I mean, I probably would have never been able to convince my boytoy to hang this up if this were his space, but since it's mine, he didn't hesitate.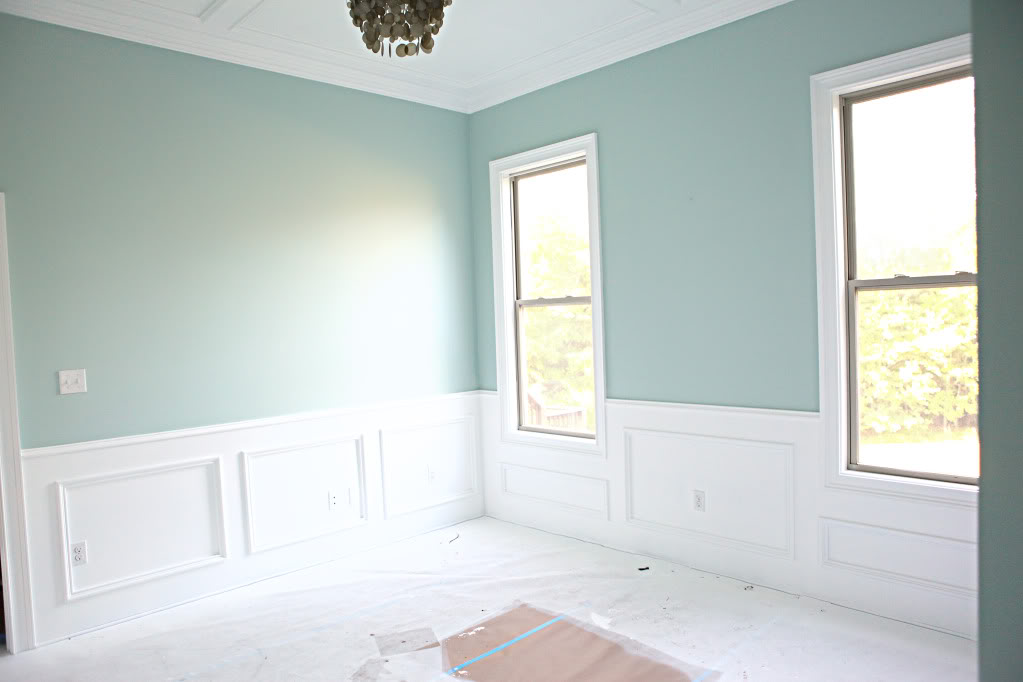 Lighting DONE!
Next up = FURNITURE!
We are just moving right along, aren't we?!