As you saw yesterday, our Christmas pictures are DONE!
(By the way….thank you so very much to everyone who told us that they were sending their cards our way….I am giddy like an tooth fairy at the dental office!)
It all began with a little sweater I found at Goodwill.  Weston has it on.  I love how timeless it is and how the creamy color makes his skin GLOW like radioactive snow.  That's a thing.  And so then I gathered up all the other sweaters so that we could do the whole "matching" but not with white button-downs and khaki's thing.  No judgement here if you do that.  Heaven knows I have a couple of those.
We gathered together in front of our Monroe house barn (there is a barn out back on the property and we are all obsessed with it) with our tripod, a couple grandparents behind the camera making silly noises and a remote control.  And here was our best one….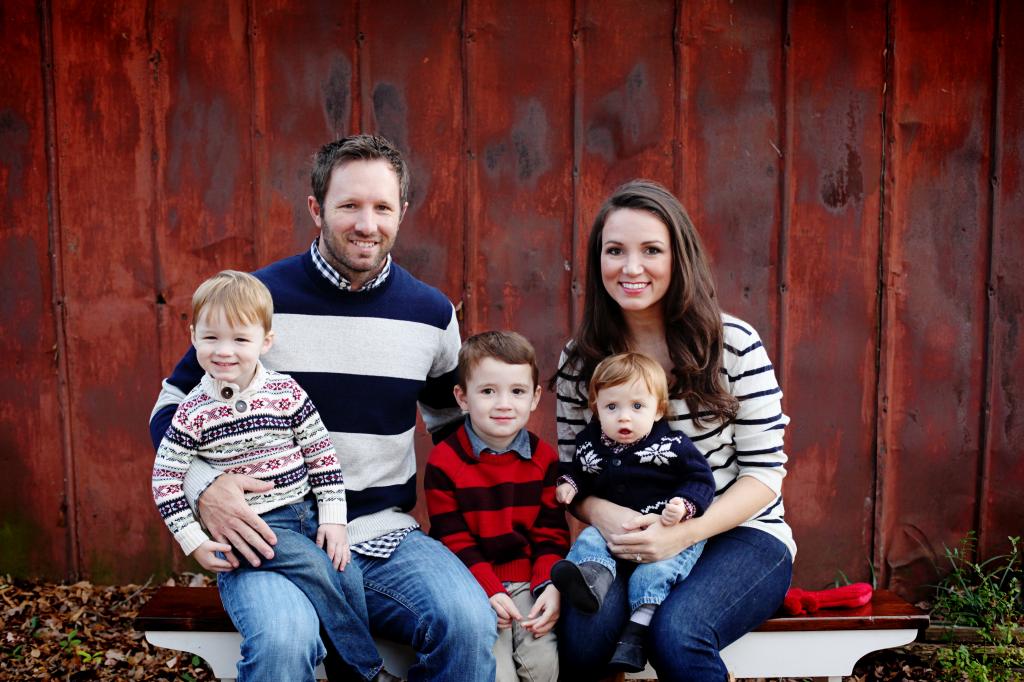 I also talked every single one of the Bower boys into a mini picture session.  It's been way.too.long.  My camera and I are so out of practice but I kinda love all these final ones.
And just in case you imagined that it was a piece of cake to get everyone to look at the camera….
I was setting up the focus.  The candy cane was supposed to be a face.  The problem was, I set the focus, turned it on Manual, and then Jeremy (my focus marker) would run after a kid….so then we would set up and everyone would be soft.  I am still trying to figure out how to do it the best way.
I also talked Jeremy into posing for a couple with me.  We have only a few of us…just us….and dear lord, I love this man.
We have two really viable options for our Christmas card this year….the first one and then this one…
You've seen what we picked for the card but you'll have to wait to see what we do with these!