Here is our engagement story.  It's fun to think back and remember…and perfect for wedding week.
Jeremy & I had been dating for around two years when we planned to attend a wedding of a close friend down in Orlando Florida.  We drove down on a Thursday and planned to spend the weekend there…returning on Sunday – just in time for work on Monday morning.  While we were in O-town, we scored cheap tickets to Universal Islands of Adventure.
You may recognize our friends right there in the middle of the group – that is Brook & Kent.  It was uber-fun to go on all the rides and still have the option to split off from the group to have a little alone time.
It was the perfect start to a fun weekend…and to be completely honest, I almost ruined the entire thing.
You see, I was in a mood.
A BAD one.
A VERY BAD one.
And I think I cried at one point while in line to ride the Jurassic Park river adventure.  It was that bad.
My emotional rollercoaster was worse than the Hulk coaster…and I think that since Jeremy didn't yet pop the question, he probably had a moment or two where he reconsidered volunteering to spend the rest of his life stuck with me.
I blame my lady bits.  It was their fault.  Totally.
So now that you know some background on the situation, you will understand why I totally flipped out on Saturday night when we left the wedding and did not have any hotel plans…or so I thought.
We were driving down the highway and I asked Jeremy "Sooo….are we planning on sleeping in the car?  Because we just passed a Starbucks and I could find something on the internet.  I mean…you could sleep in the car if you want but I really want a bed….with a pillow…and a bathroom.  Did I mention that it's not really a good time for me?  Because it's not.  At all.  Are you listening?"
And then we pulled in here:
It's Loews Portofino Bay Hotel.  A hotel that looks like Italy.  Totally my style.  And that is when I knew.
Literally it was like a light bulb changed my entire mood.  I was smiley, gleeful…practically oozing with happiness.  I was like one of those annoying Disney Princesses….and yes, there were cartoon birds that were singing around me as they tied my corset.  You see, I am Italian.  And I have always said that I would love to go to Italy…because it would be the most romantic place in the world.  I guess Jeremy was listening 🙂
Jeremy told me that he had the entire next day planned out for a fun time…and told me that check out time was 4pm so to make sure my things were packed.
So the next day we woke up and it was freezing outside.  Literally it was the coldest day in history for that early in Orlando.   And since I am cold-natured, whenever we stepped outside, I shook like crazy.  Jeremy, being the fix-it-kinda-guy, drove me over to the nearby outlet mall to pick up a sweater.  Jeremy took me from store to store suggesting very dressy sweaters.  I, however, NEEDED a bathroom and just picked up the first sweater I could find…a casual white zipup hoodie.
After a quick bathroom break, we drove up to see this:
Jeremy knew that I was afraid of heights and wanted to create a fun adventure for us…so he booked a free fall indoor skydiving adventure.  It was sooo fun.  We took a quick training class and then got ushered into a room with a giant fan.  IT WAS HILARIOUS.  As I 'flew' in this huge air tunnel, my mouth was wide open and drool was flying everywhere.  (note that Jeremy still did not run for the hills)
At this point, I totally expected Jeremy to use a cheesy line like "I'd love to fly through the rest of life with you" or "You are a bigger thrill than this"…but still, nothing.
After our indoor adventure, we went back to the hotel and Jeremy told me that he would pack up the car while I had an "appointment".  What?!  Yeah…he had booked an hour long massage for me in the hotel spa.  It was my first real massage and I was sooo excited.  The lady was awesome.  Every bit of tension was rubbed outta my shoulders and I walked back to the room completely oiled up and relaxed.
I walked into the room to discover that our bags were packed and there was a single gift box on the bed with my black dress shoes and a note.
Tears immediately flowed.  I ran and grabbed my camera and tried to take some photos through the tears.  The note read "I hope you enjoyed your massage.  Please get dressed for dinner – see you at 5:15.  Love – Jeremy"
IT WAS 5:00 already!
I jumped in the shower and rushed to get ready.  Inside the box, Jeremy had purchased a dress I had admired at White House Black Market.  He had even thought of packing my 'dressy' jewelry.  The entire time I was getting ready I cried.  I knew what was about to happen.  I knew and was so excited but most of all, so humbled that he was choosing me.
He came to the door and had a small gift bag in his hands.  It was a black cashmere wrap that he ran out that afternoon to purchase for me.  Jeremy was very concerned about me being cold and the entire shopping excursion earlier was not just for a daytime sweater…he was secretly trying to find me something for that evening.
Dinner was amazing.  It was literally the best meal we have ever had.  We both had steak.  And as soon as it was over, Jeremy stood up and asked if I wanted to go for a walk.  I knew why.  We started walking through the courtyards.  There were piazas and stone cobble walkways.  Just as we were walking up to an extra large garden area, Jeremy said "hey, let's go over there and take a photo".  Now let me explain something.  Jeremy does not like cameras.  I am the one with the lens in his face constantly.   He rarely thinks of the camera, much less offers to take photos.  So I knew.  This was it.  Before he had a chance to argue, I quickly said "I gotta go to the bathroom" and ducked into a nearby restroom.
OH MY GOSH.  THIS IS IT KATIE.  THIS IS GO TIME.
I literally talked to myself in the mirror while jumping up and down, rubbing my frozen arms and wiping my eyeliner off my cheeks.
We both walked over to the end of the garden and Jeremy set up the camera as he muttered "this is a good shot".  The timer was set and he came back over and slipped his arm around my waist.  For a split second, I doubted my instinct.  Maybe this isn't it.  Maybe he doesn't want to marry me.  Maybe this is just a romantic getaway.
And then just as the countdown came to an end, he eased down onto his knee and held up  the ring.
"Katie.  I love you.  I know you are cold right now.  But I would like to keep you warm for the rest of your life.  Will you marry me?"
Simple.  to the point.  and sweet.  Totally like Jeremy.  I just kept nodding and smiling.  I couldn't see the ring through the tears but I knew that it was there.  He slipped the ring on my finger and hugged me close.
"Was that a yes?"
"Yes.  That was a yes!"
We were officially engaged.  I laughed.  I cried.  I laughed some more.  Suddenly I wasn't cold.  The only thing I could think of was how perfectly planned the entire day was…how he had prepared for me…how he had taken care of me…how loved I was.  I didn't mind thinking about the long drive back home since we had so much to celebrate on the way.
"Oh my gosh, I can't believe we are gonna pull an all nighter!"  I said.
"Nope.  We aren't."  He smiled.  "I called your boss and told him that you needed an extra day off."
"WHAT?!"  I couldn't believe he really had thought of everything.
"Because tomorrow we are going to the happiest place on earth."  His smile got bigger and bigger with his revelation.  He knew this surprise would make me so excited.  For the better part of my life, I was obsessed with Disney.  Walt Disney with his giant imagination and his even bigger theme parks.  His movies, his creativity, his simple way of making love stories come alive.  I loved the idea of going to Disney World with the man I was going to marry…and Jeremy had tickets for us the very next day.
"So where are we going to stay?" I asked, knowing that the bell boy had already retreived our luggage.
"Here."  His coy little grin made his eyes twinkle.  "I arranged for the hotel to move us to a different room."  His sneaky little plan was revealed.  He knew that I would know.  And he knew that I would be looking in the luggage for a ring at any chance I got.  He knew that I would try to bust the surprise and that I would love multiple shocks.  He knew me like well-worn blue hat.
As soon as I got back to the room, I called my mom and told her the news.  Then I cried again.  Then I told her the entire story.  And cried some more.
At this point Jeremy was probably wondering why I was crying so much…it's because I don't handle change well.  And this was going to be a HUGE change.  Just the thought of change has me shaking…but this was one time that I wasn't scared.  I knew that Jeremy would always take care of me.  He always has.  I was crying because I was just so darn happy.
The hotel surprised us with a little congratulatory treat in our new room.  We called our friends Kent and Brook and they came up to the hotel with us to help celebrate.  Apparently they had suspected it was going to happen and were waiting by the phone for the call 🙂
After some champagne and strawberries, we changed clothes and took a quick impromptu photo shoot in the same place that we had just commited to marriage.
Then we hopped in the hotel boat (I know it sounds weird but the hotel had a little 'bay' that opened up to a waterway to the Universal CityWalk area) and went to celebrate with our friends.
The first place we hit was Jimmy Buffett's Margaritaville.  We were practically the only people in there.  And wouldn't you know…an 80's tribute band was playing that night.  We both love 80's music so this is totally our good luck.
We danced.  We laughed.  We did everything that two crazy in-love people do.
And the next day, we went to Walt Disney World.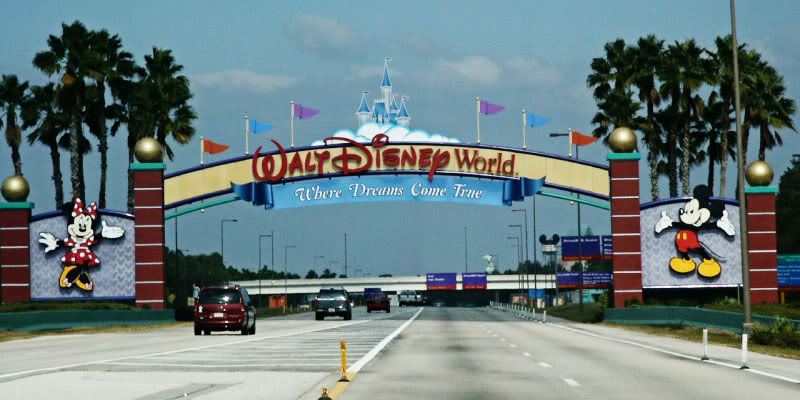 I can't really explain how much fun we had that weekend.  It literally is too complex for the english language.  But I will say that I loved every second of it.
Even the moody seconds.  I guess because that is how I know Jeremy really loves me.  It's easy to love me when I am happy and laughing and smiling and in a great mood…but I know that it is heart-wrenching to love someone and they don't act like they love you back.  I know that I don't always say it outloud but Jeremy really was handmade for me.  Sure we fight.  We fight dirty and often.  But he has never failed to love me.  And so it is completely fitting that our adventure started with a rollercoaster and ended with a ring in the happiest place on earth.