Grandparents rejoice!  There are over 50 photos in this one…most of the adorableness that we call Will, Weston and LJ.
It's a random sortof update about our Panama City Beach vacation that we took with Jeremy's dad and stepmom…it's in no particular order….because that would take effort to organize 50 photos…and I just don't have that kind of energy.  So instead, you get to listen…err…read me ramble about each photo….because that is always great fun.
The freckles.  That is all.
We stayed in a place called Paradise Island.  It was Grammy's coworker's condo and it fit us all really well.  Weston and LJ stayed in our room…and when I say in our room, I mean, in our bed.  sometimes with Will joining us.  The bed was really spacious.  I say that with DRIPPING sarcasm.
One of my main goals for the trip was to take the majority of photos on the beach with my phone and then work in a couple photoshoots of the boys and get at least ONE family photo.  This one is the best that we got.  Next time…I'm hiring someone.
We also got a group photo but the boys are over it.
Will looks like he is working on something, if you know what I mean.
Weston wasn't the biggest fan of the sand.  I think in one more year it will be a completely different story.  This year?  Not a fan.
LJ also was unsure about the sand.  And the water.  And he is still on the fence about anyone except me holding him.  I'm completely ok with that.
It only took me about fifty tries to get a 'sand on the toes' photo.  Every time it turned out crazy.  Like the world's longest piece of seaweed would be on there….or he would decide to tuck his legs under or something that would make it impossible.
I don't know if it's normal but the boys LOVE doing this.  Clean smooth sand + claws + a wave = cool animal tracks.
I did three different photo shoots of LJ in the early morning.  It worked out really well.  We woke up super early and walked along till we got to a good spot.  I loved having the beach all to myself (along with four hundred birds that would follow me begging for a cracker).
One morning we walked to the pier and all I imagined was having cooperative engaged couples to photograph.
LJ was definitely cooperative but he kept on trying to eat the sand.  I'm guess most fiancés don't do that.
Pier-fect 🙂
LJ isn't quite sitting up on his own perfectly so I do this half buried technique.  It's like a sandmade bumbo.
One of the nights we went to Sharky's.  It was great because the kids have a little playground next to it on the beach.  The grits were great.  So was the fish tacos.
Jeremy looked good outside of the place too.   Hey there big fella 🙂
We managed to snag a Bower Boy photo inside the condo.  First one ever maybe.
Weston still is obsessed with this kid.  He tries to tackle and wrestle him whenever he is down.  I think LJ has come to expect it.
We expected rain the whole time…and more redneckery but in general it was great weather and very sparse crowds.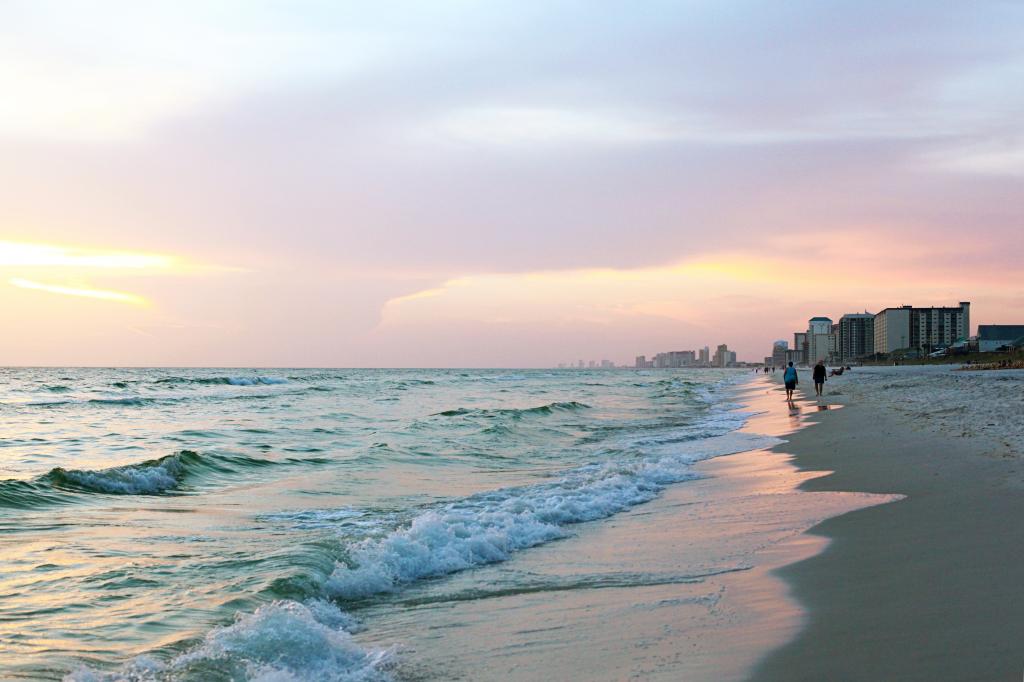 This was one of those attempts at getting sandy baby feet….but the real star is that little finger hold.  LJ is a hand holder.  Has been since birth.  He does it all the time and I love it like a ginger likes sunscreen.
Sunset on the beach is my favorite.  This is why I love the gulf.
Seriously freckles you need to shut up.
This was about as good as it got with the three of them.  I think I need to amp up my 'make-them-smile' techniques.
I can do this kid.  Just say toot….or underwear….or peanut butter eyeballs.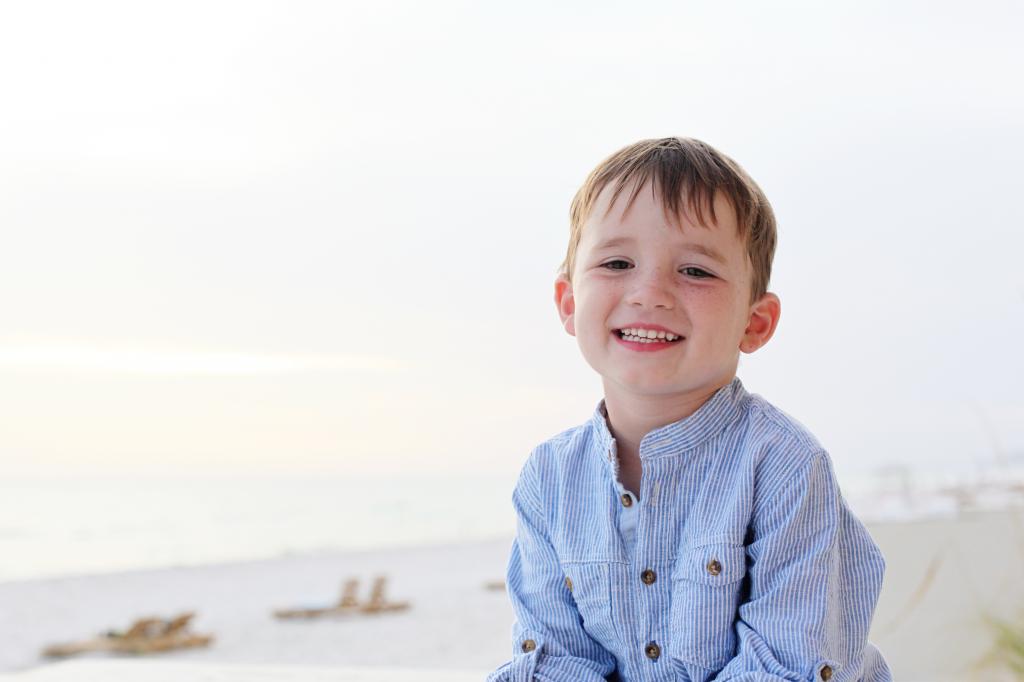 We went to shell island and Weston thought he was on Naked and Afraid.
Surprisingly…not a ton of shells.  We got some.  I think I am just spoiled and have collected in places in the Caribbean.
Such a good Gramps…
I think I may have said tooter scooter.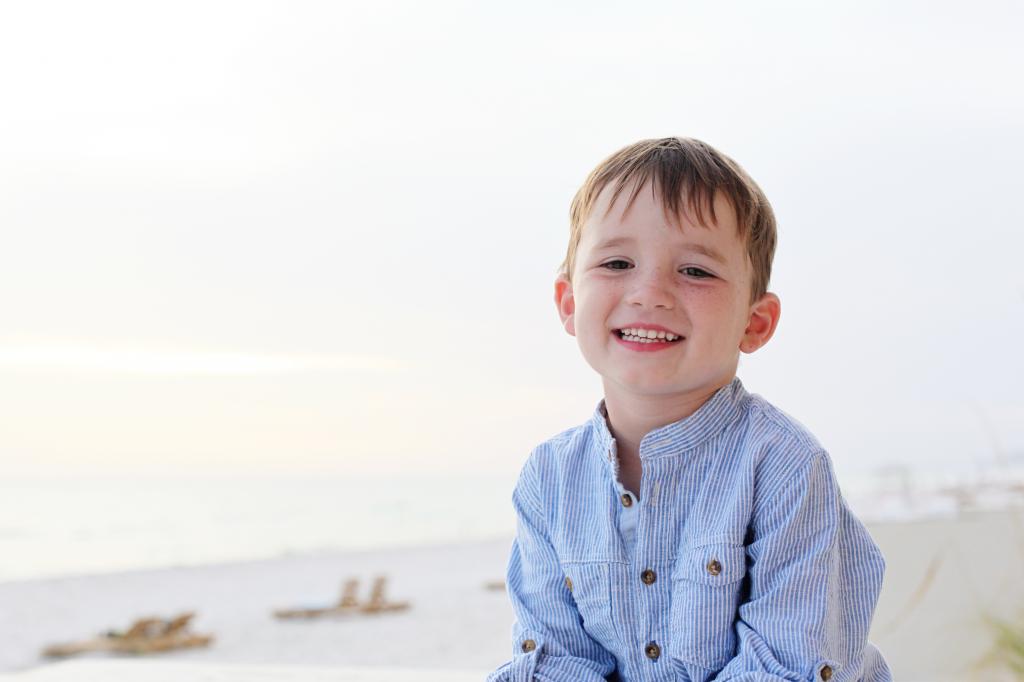 WE LOVE SHELL ISLAND!
So when we packed to go on the ferry out to the island, I assumed that it would have palm trees.  Do not assume that.  There is no shade on the island.  You will need an umbrella.  And bird repellent.
Will wears this hat religiously and we assumed that it would block his face and eyes on day one….of course, like most parenting things, we learned our lesson.  The kid burned his eyes.  I didn't even know you could do that.  His eyes were super red and the white parts were a little yellowish and so we made him wear glasses the rest of the time.  I considered getting him those super protective ones that elderly folks wear but they don't make his size.  Thanks a lot Walmart.
Do you see what I see?
Yup.  Those little dots of AWESOME.
Gramps is such a fun grandparent.  He and Grammy were both HUGE helps at the beach.
Because we didn't pack an umbrella we made a makeshift tent out of my bathing suit coverup.  Pretty genius if you ask me.
Weston and Will both love those little amusement parks.  They both were huge fans of the airplane and the train and the cars.
Weston wanted to go on the mini ferris wheel and climbed in and sat down (after the third try).  Then immediately after it started moving, he Houdini-ed out of his belt and stood like this the entire time half-screaming, half-laughing.
Will when we first got to the ocean.
Weston getting reacquainted with the sand.
Gramps being Gramps 🙂
Last time we drove go carts, we stood in line and about thirty minutes later, Will told me he needed to go to the bathroom.  I picked him up to rush him to the bathroom.  I wasn't fast enough.  This time….I learned my lesson….don't pick up a kid with a full bladder….just point them to the bushes.
Weston can't wait till he is big enough.
I got a lot less photos of him on this trip…it's because he is FAST and hardly ever sits down.
My boy.  In the puddle jump of his life.
Grammy just doing what she does best.
I found this gem on the computer and thought nothing of it.
Until I zoomed in.
I think it should be known that he cried bloody murder when we tried to get him off this ride.  That's just my Weston.  He's passionate 🙂
p.s.  I am SOOO excited to join Joss and Main to create my own curated collection!  It is all hand-picked items that go with my style or stuff I am lusting after right this moment all at great prices.  It should go live this week and I hope you check it out!